Digital Web Solutions & Services
Digital web solutions and services encompass a wide range of offerings that focus on developing, optimizing, and maintaining websites and web-based applications.
Web Design & Development
Web design and development involves creating visually appealing and functional websites using a combination of designs, development, and technical skills.
Content Management Systems (CMS)
software application that allows users to create, manage, and publish digital content on the web without requiring extensive technical knowledge or coding skills.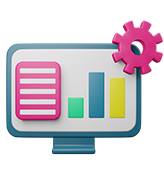 Web Application Development
Web application development involves the creation of dynamic and interactive applications that are accessed through web browsers.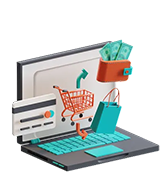 E-commerce Web Development
E-commerce web development involves creating websites or online platforms that facilitate buying and selling products or services over the internet.
We use the best technology stack to build any digital solutions !